A GLOBAL LEADER IN PRINTED CIRCUIT
BOARD MANUFACTURING FOR NEARLY 3 DECADES
From concept to reality, one delivery at a time!
Began operations in 1993 in a 58,000 sq. Ft. facility.
Today we are a multi-facility manufacturer of single-sided, double-sided, and multilayer (up to 18 layers) Printed Circuit Boards.
And with locations in Gandhinagar, Gujarat, India, we occupy more than 200,000 square feet. We have the capability to support "quick turn" prototypes (24 hours to 10 days) with standard production lead times of 3 weeks.
We believe that the SONIC TECHNOLOGY Companies have found the right combination. SONIC TECHNOLOGY plans to continue its growth into the next decade and beyond; not only maintaining, but expanding on the business philosophy that has brought us to where we are today.
PLANT TOUR OF SONIC TECHNOLOGY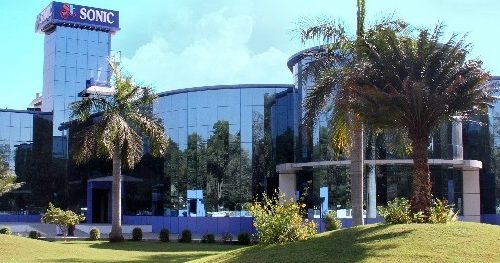 Sonic Technology (India), Inc.
Plot No. C-9, G.I.D.C. Electronics Estate,
Sector 25,Gandhinagar 382025 
Gujarat, India.
National Technology, INC.
1101 Carnegie Street
Rolling Meadows, IL 60008
USA